This guide will show you how to quickly log out of BisManOnline Mobile from anywhere.
1.) Click on the member center button on the upper right hand corner of your screen.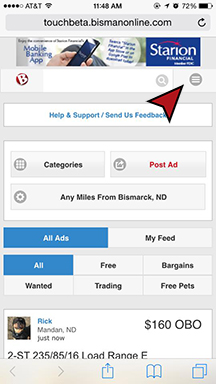 2.) Scroll down on the Member Center panel to the bottom and click on "Log Out of BisManOnline"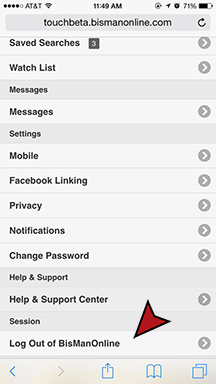 3.) Once you have completed step 2 you'll be prompted with the message below, letting you know you have been logged out of your account.