You can send a message to any ad owner using the BisManOnline messaging system. This is particularly useful when the ad owner has not provided a phone number or for some reason the phone number they provided is not valid. Our messaging system is a completely internal system. All messages sent or received will remain on BisManOnline.com, therefore your email address will remain private. As a result, you will have to return to our site to read or respond to your messages.

To send an ad owner a message you need to be signed into your account. When you are viewing their ad either in the ad feed or ad page you can click on Call/TXT which will launch your phones dialer to directly call the user or send a text message to them. If you click on Message it will launch a messaging window where you can right your message and hit send.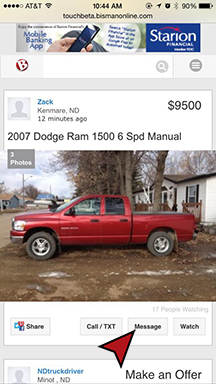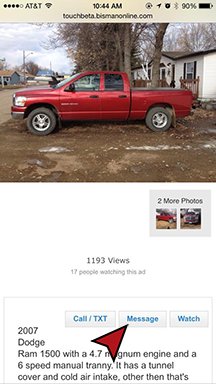 Type your message to the user and then click Send Message, and your message will be instantly sent to the ad owner without even leaving the page.